About us
A brief history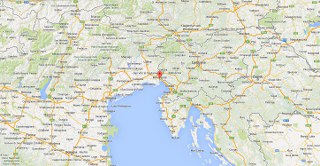 C.E.T.A.L. Srl was born in 2003 in Monfalcone port in order to fulfill Grimaldi Lines' needs of a strategic port located in the Adriatic line. Indeed Monfalcone port is located in the North-East tip of Adriatic Sea, very close to Slovenia and Austria. Another strong point of Monfalcone port is the connection to all the means of transport.
By highway
C.E.T.A.L. Srl terminal is a few minutes from the motorway from which it's possible to reach Slovenia (through Trieste/Gorizia), Austria (through Tarvisio) and the rest of Italy.
By railway
Monfalcone port is directly connected to Monfalcone railway station from where all the freight trains are sorted out and positioned into tracks closed into C.E.T.A.L. Srl's compound.
By sea
Being part of Grimaldi Group and located in the Adriatic Line, C.E.T.A.L. Srl is directly connected to all the major ports of the East Adriatic, and via transhipment to all the ports served by Grimaldi Lines and their partners.
By air
Among the various way to reach C.E.T.A.L. Srl terminal there is also Ronchi dei Legionari Airport located at only 5 km distance.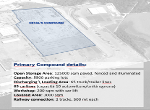 Always focused in meeting the client's needs, C.E.T.A.L. Srl is oriented toward constant improvement. Through the years, the total area increased by 46% (from 75.000 sqm to 110.000 sqm), well-advanced equipment were bought, new software were developed including the one for the traceability of the vehicles in real-time and also the staff increased year by year up to the current 45.
C.E.T.A.L. Srl has security as its utmost priority and in order to control the inside area and the perimeter, the terminal is equipped with closed-circuit camera for 24h monitoring. In addition to that, C.E.T.A.L. Srl made agreements with security agencies to patrol all the compound.
In 2013, C.E.T.A.L. Srl proudly obtained the ISO certification, UNI EN ISO:9001, which has been duly renewed, proving once again the will of reaching a top quality service in all fields; from May 2016 C.E.T.A.L. Srl became a member of the ECG "The Association of European Vehicle Logistics".
All business relationships are established and maintained respecting and following policies of integrity and loyalty. In order to achieve this result C.E.T.A.L. Srl requests that all its staff follows its guidelines as set out in the Code of Conduct.
With the purpose to ensure the continuous improvement for the health and safety of the employees, starting from May 2019, C.E.T.A.L. Srl has adopted The Workplace Health and Safety Management System in accordance with ISO 45001:2018 standards.
Relevant Documents:

Certification UNI EN ISO 9001:2015 - Cetal Srl

Code of Conduct - Cetal Srl

Workplace Health and Safety Management System - Cetal Srl (Italian Lang.)

Link to ECG website